Do you want to build a Snowman, Mr. Foot?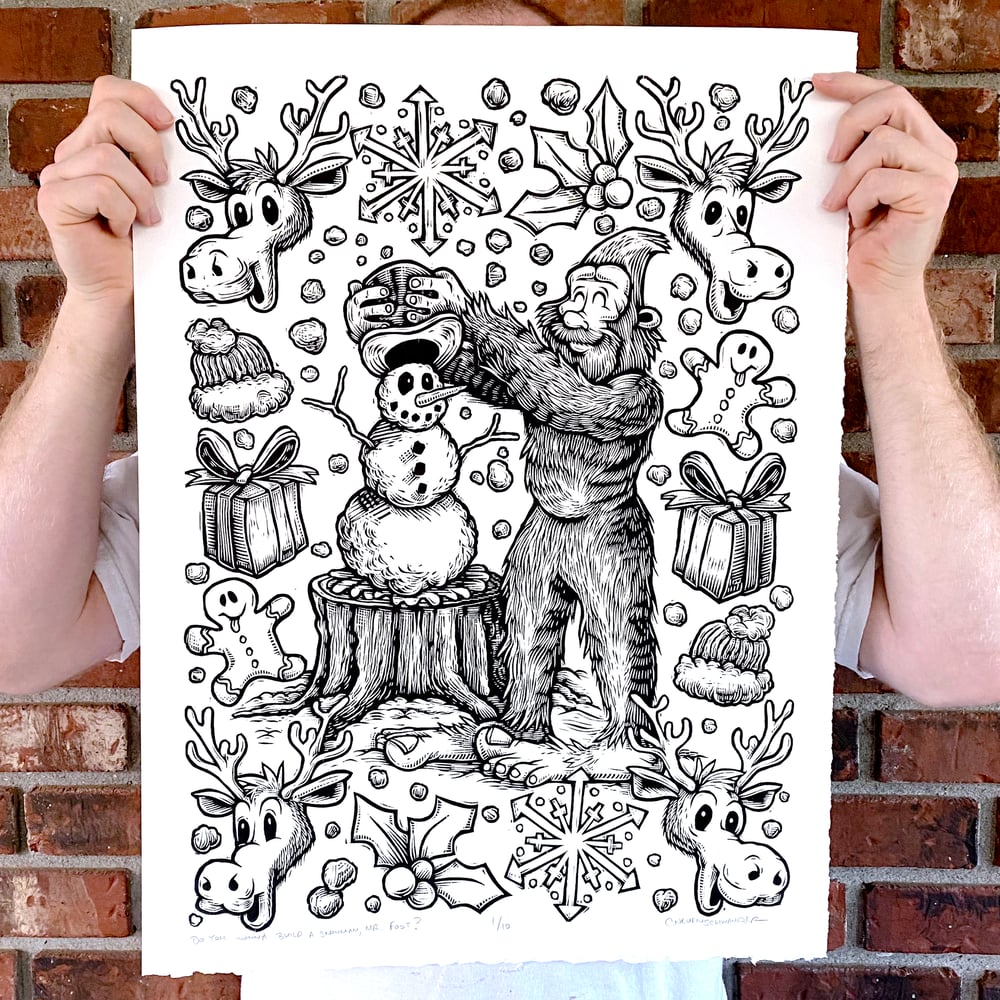 This is a one color woodcut, hand-printed off of a hand-carved piece of birch. This print is 16" x 22" in size. and will be printed on an 18" x 24" sheet of paper. Each print is signed and numbered.
Printed on Rives BFK with oil based inks.
Thank you!