Silly Hand-made Face Face Masks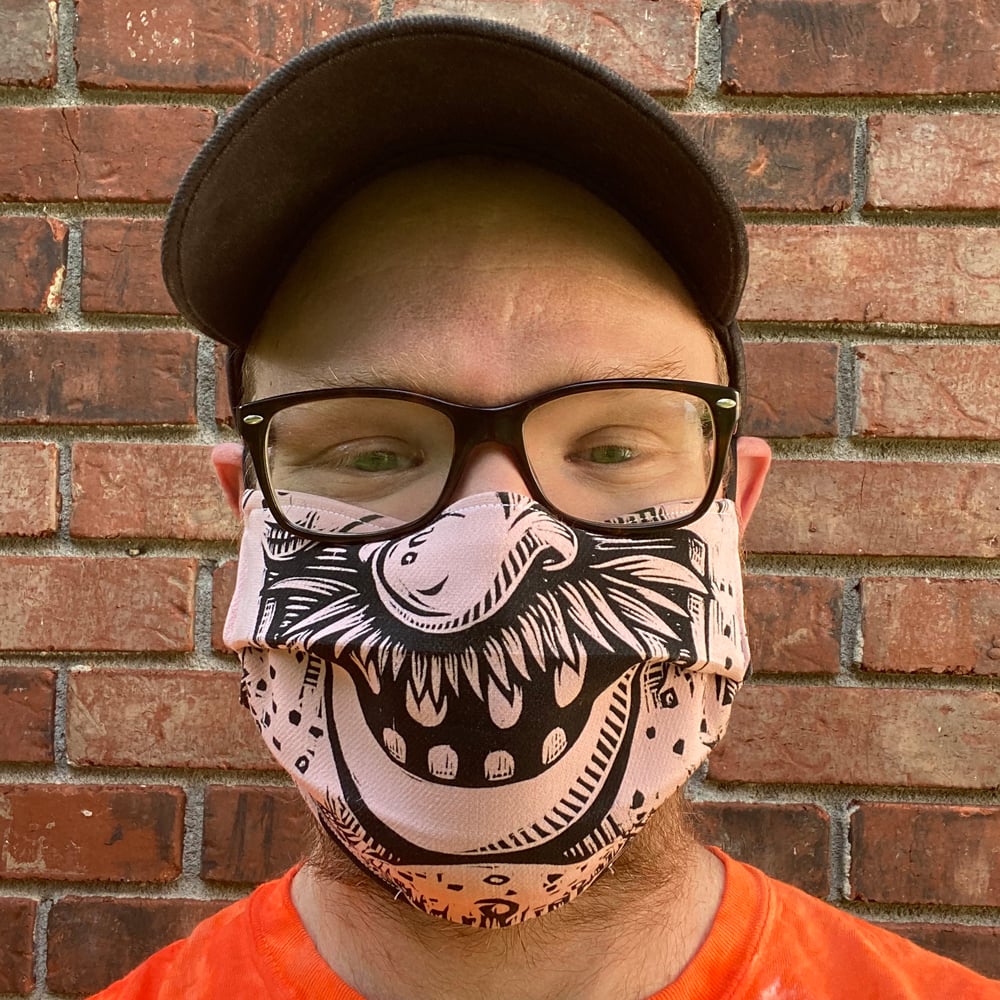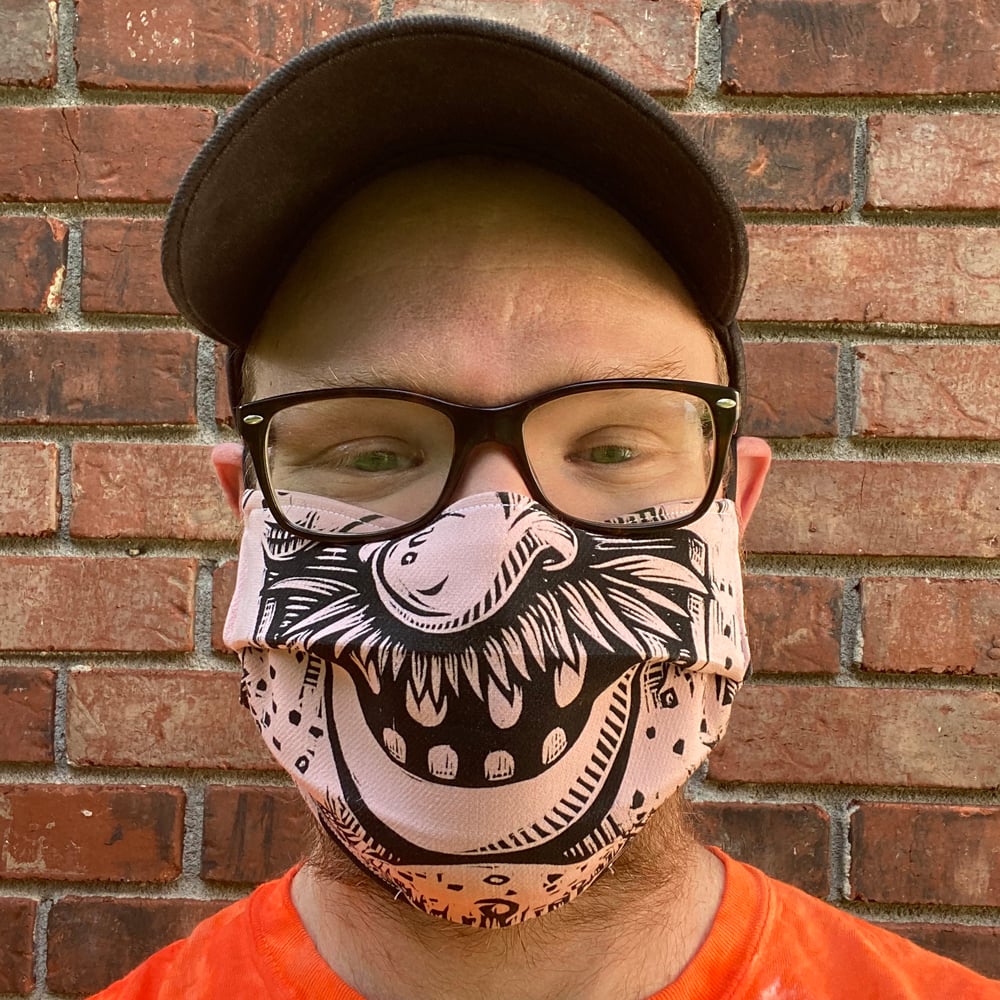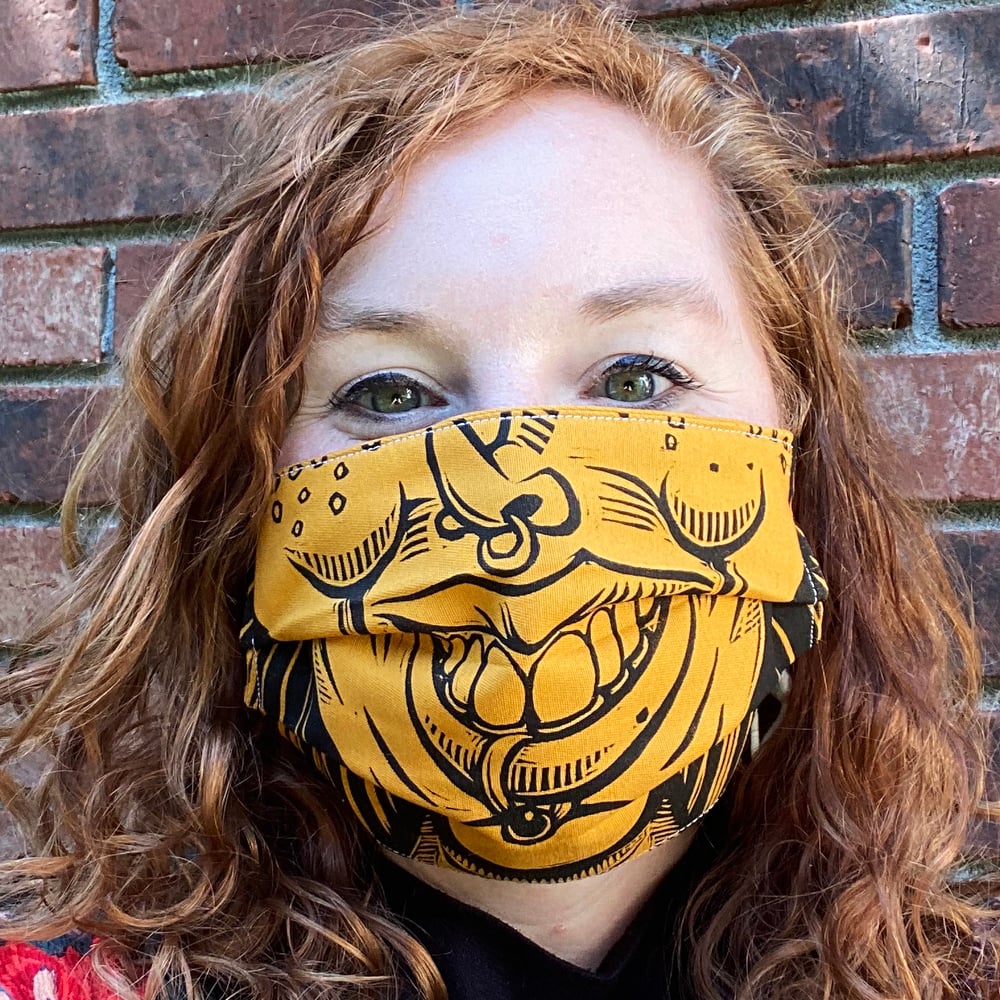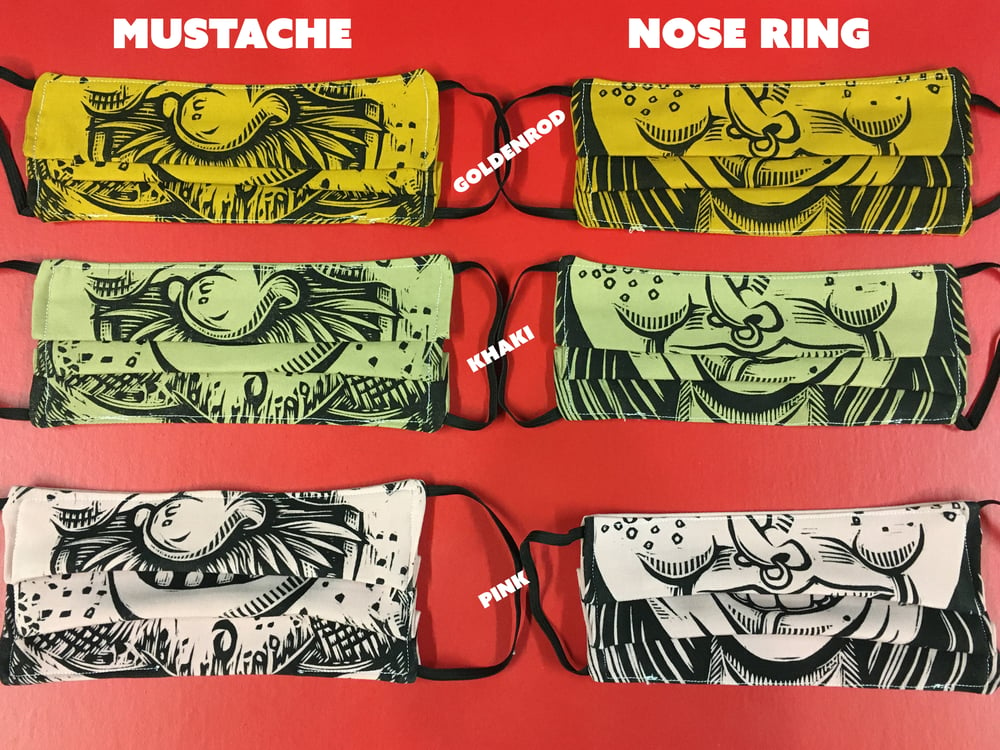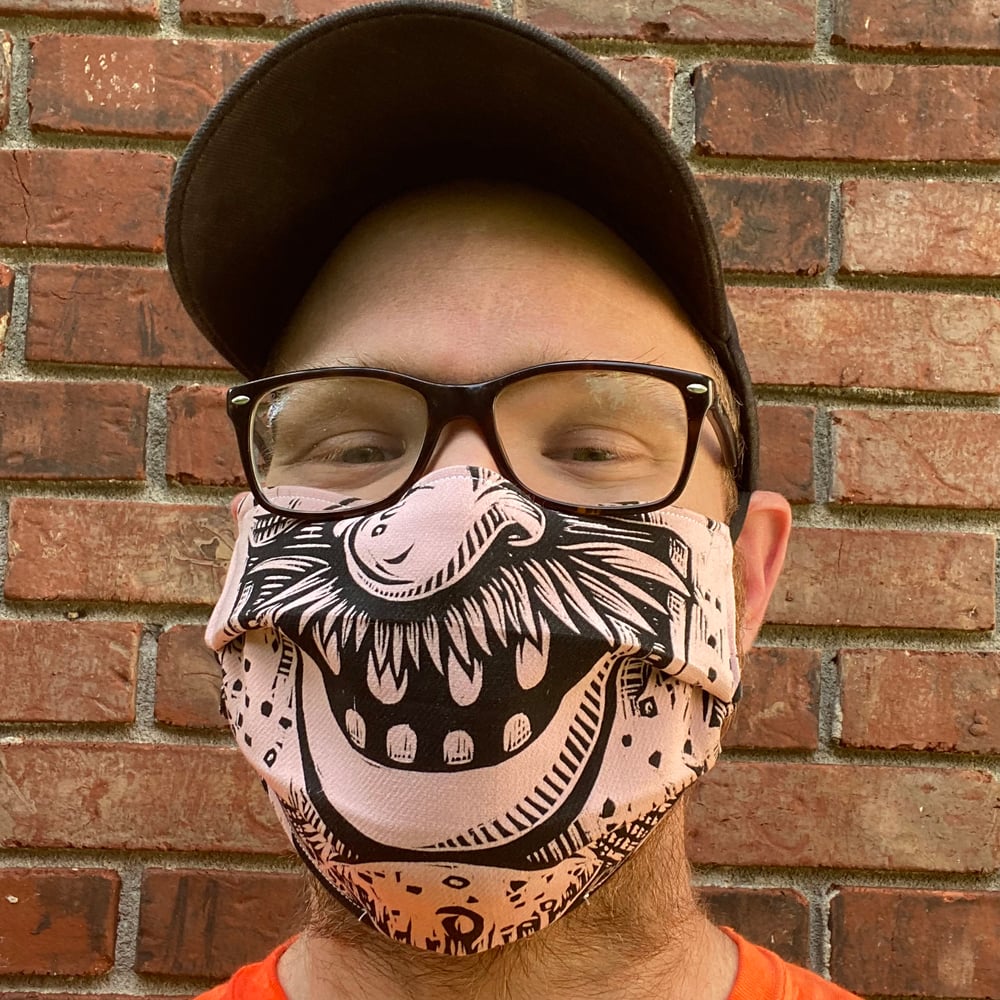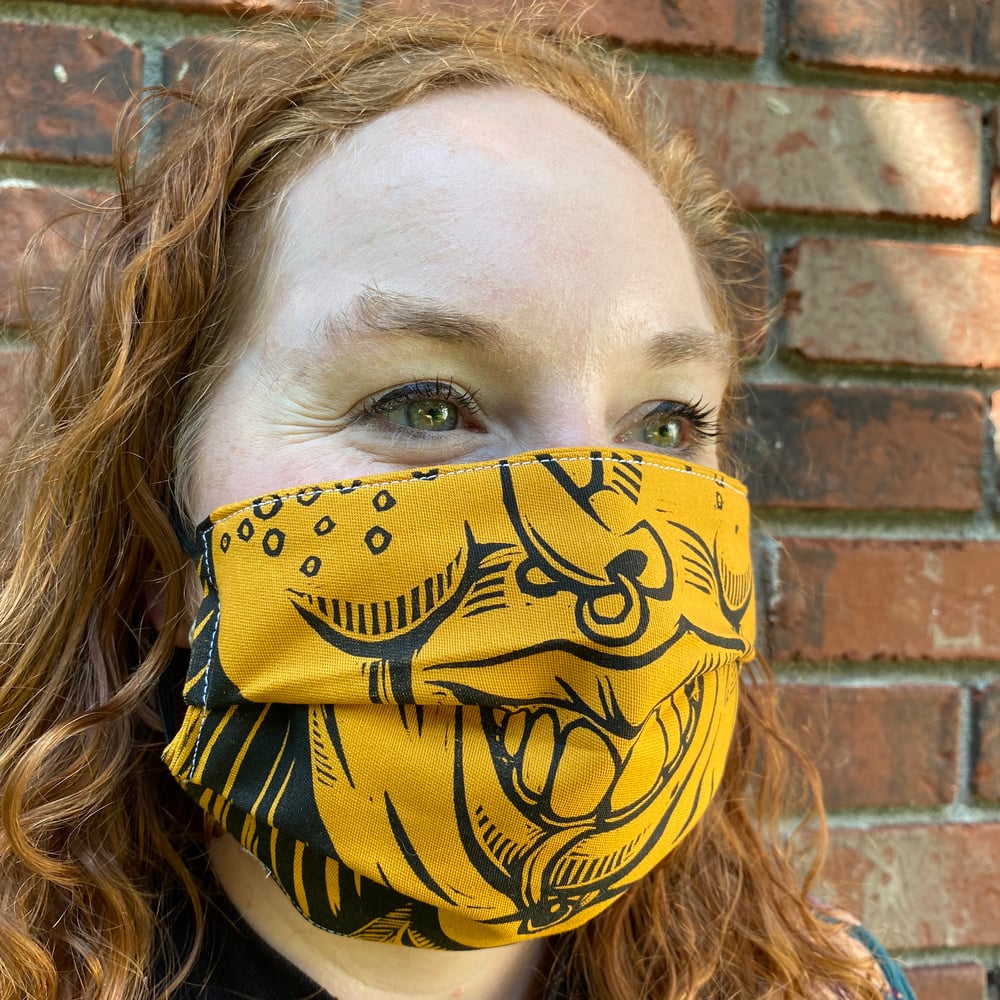 It is the times! May as well have fun with it! I made these masks just because I wanted to have some fun wearing a mask! After I made mine, I printed a few extras.
These are a surgical style face mask, with elastic bands that can wrap around your ears or an "ear saver" They have a pocket on the bottom that you can put a filter into for an extra layer of protection.
These are made out of cotton twill fabric. The pink ones are little stretchy and probably have poly in them, but are super comfortable!
Available in 2 styles and three colors!
Styles: The one with the mustache, and the one with the nose ring
Sizing: All masks are the same size. The fabric is approx. 9" x 7" and is folded and sewn along the edges.
Availability: I only made a small handful to start - I will try and get the "made to order" masks made and shipped within two weeks!
*Filter not included.