Mail Noosh! a T-shirt! **FREE SHIPPING**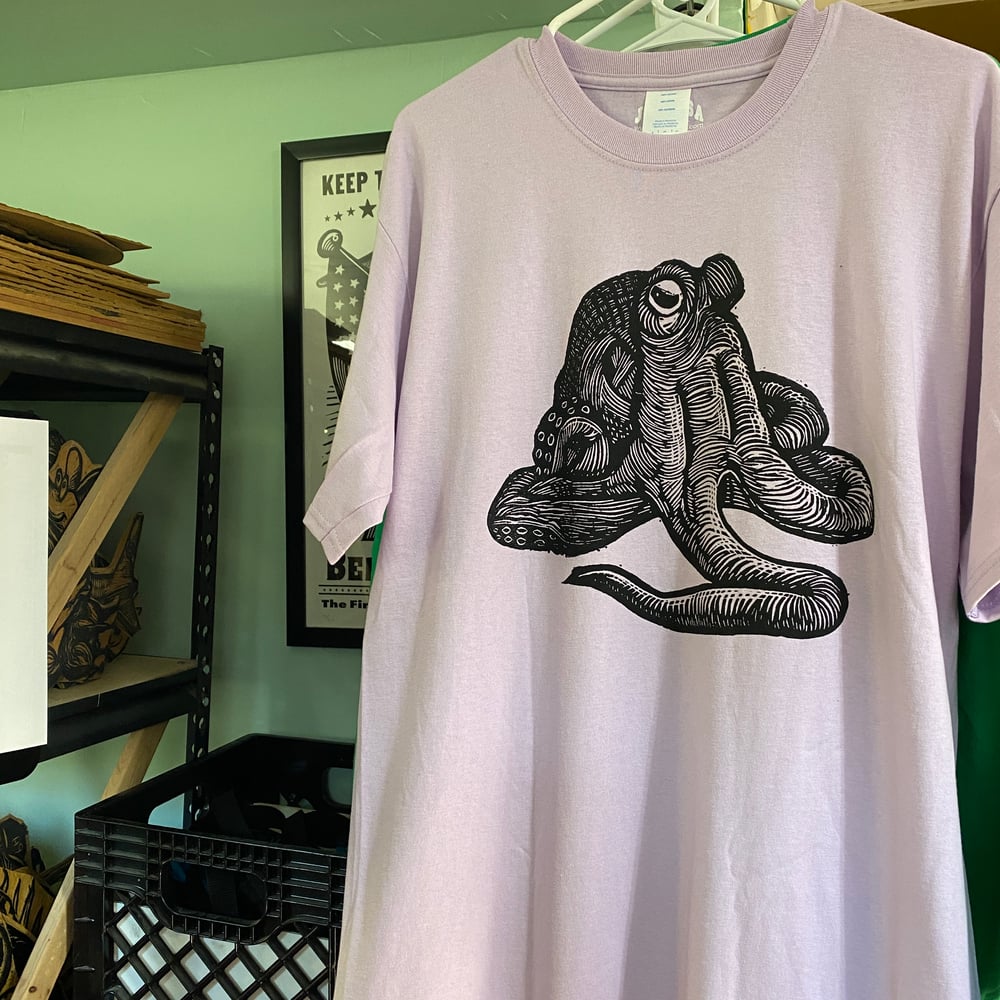 Don't see the size you need? Do you want a specific style of shirt? Or do you like a certain type of fabric?
You can always mail me a T-shirt, tank top, etc.... I will print on it and mail it back to you!
This shirt will be a unique, one-of-a-kind, hand printed shirt, printed directly from a hand carved relief block by Atlanta artist Chris Neuenschwander.
PLEASE SEND ALL SHIRTS TO THIS ADDRESS
Chris Neuenschwander
PO BOX #441034
KENNESAW, GA 30160
IMPORTANT:: When checking out, please write me a note about what designs you would like on specific T-shirts. Place your order BEFORE sending T-shirts. If you can't find where to leave me a note, please include a note inside the package you send.
When choosing a shirt to send me please note the following:
1. Polyblend shirts work best, but 100% cotton works too if thats what you're looking for!
2. Most of my blocks are about 18" x 12". Please make sure your shirt has an area this size or larger with no buttons, no zippers, nothing that pokes out. Shirts that have accessories will damage my blocks and will NOT be printed. (Noosh!XL blocks are 18" x 24")
3. Garments weighing more than 8oz. each will be subject to additional shipping charges. A PayPal invoice will be sent and must be paid before I ship.
4. Noosh!XL designs are an additional charge - Please choose Noosh!XL from the drop down menu if you would like any of those designs.
** Due to the fixed size of the hand carved blocks, some images may not fit entirely on smaller tees (smaller children's sizes). Any image can be printed on ANY size, but parts of the image may bleed off the shirt. This look may not be for everyone, but I for one think it is COMPLETELY AWESOME.