Noosh! Holiday Sweater! **FREE SHIPPING**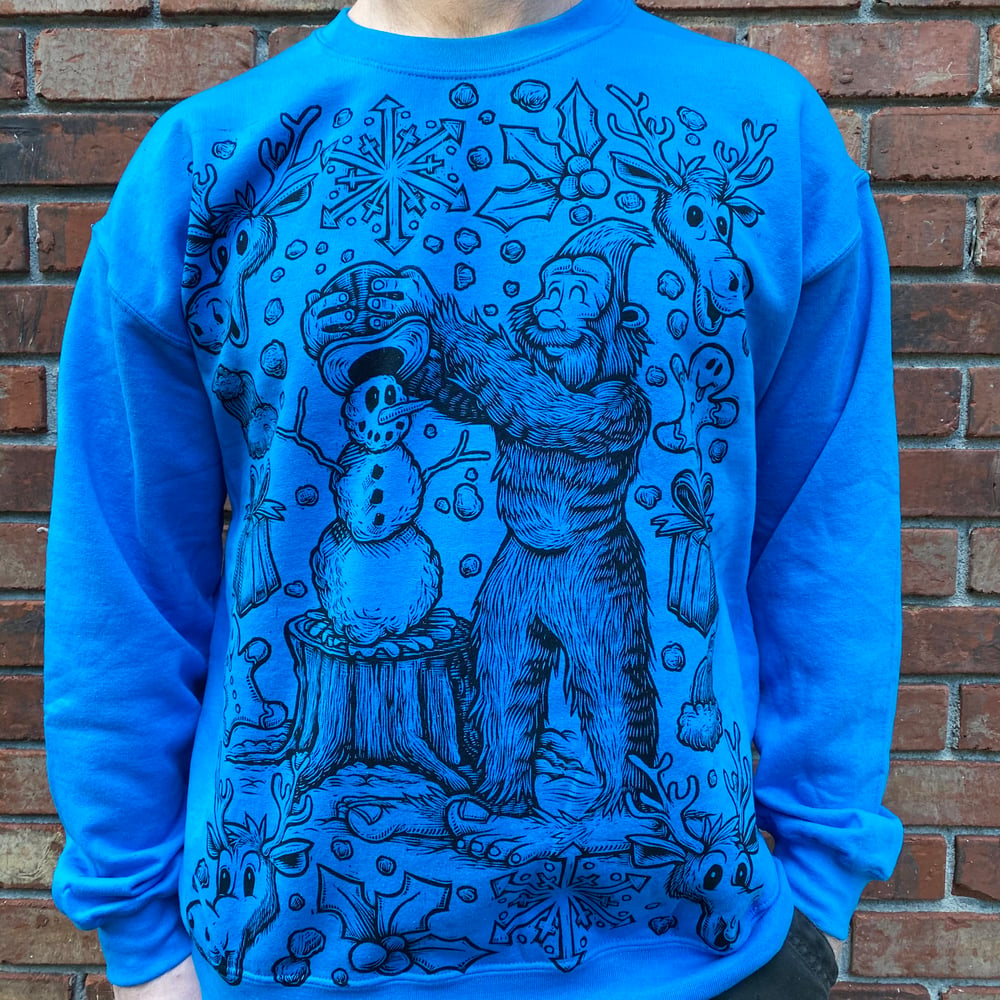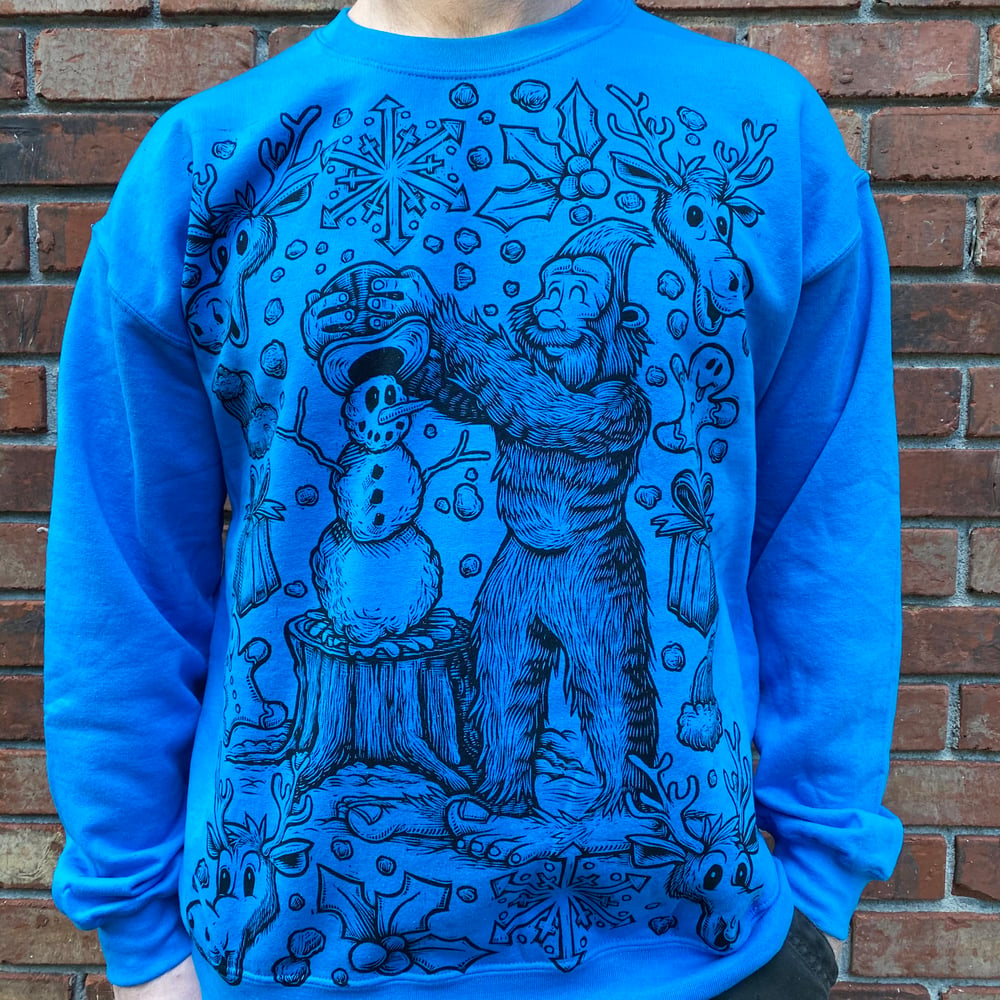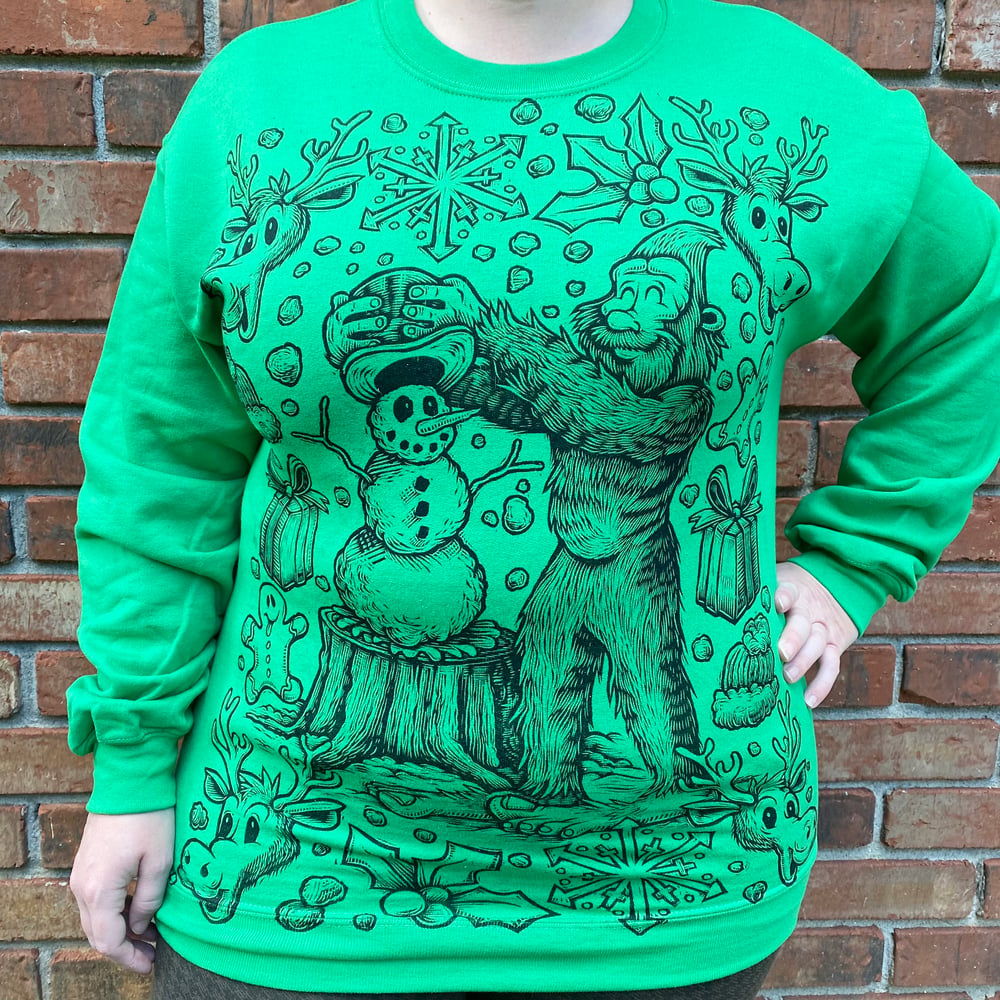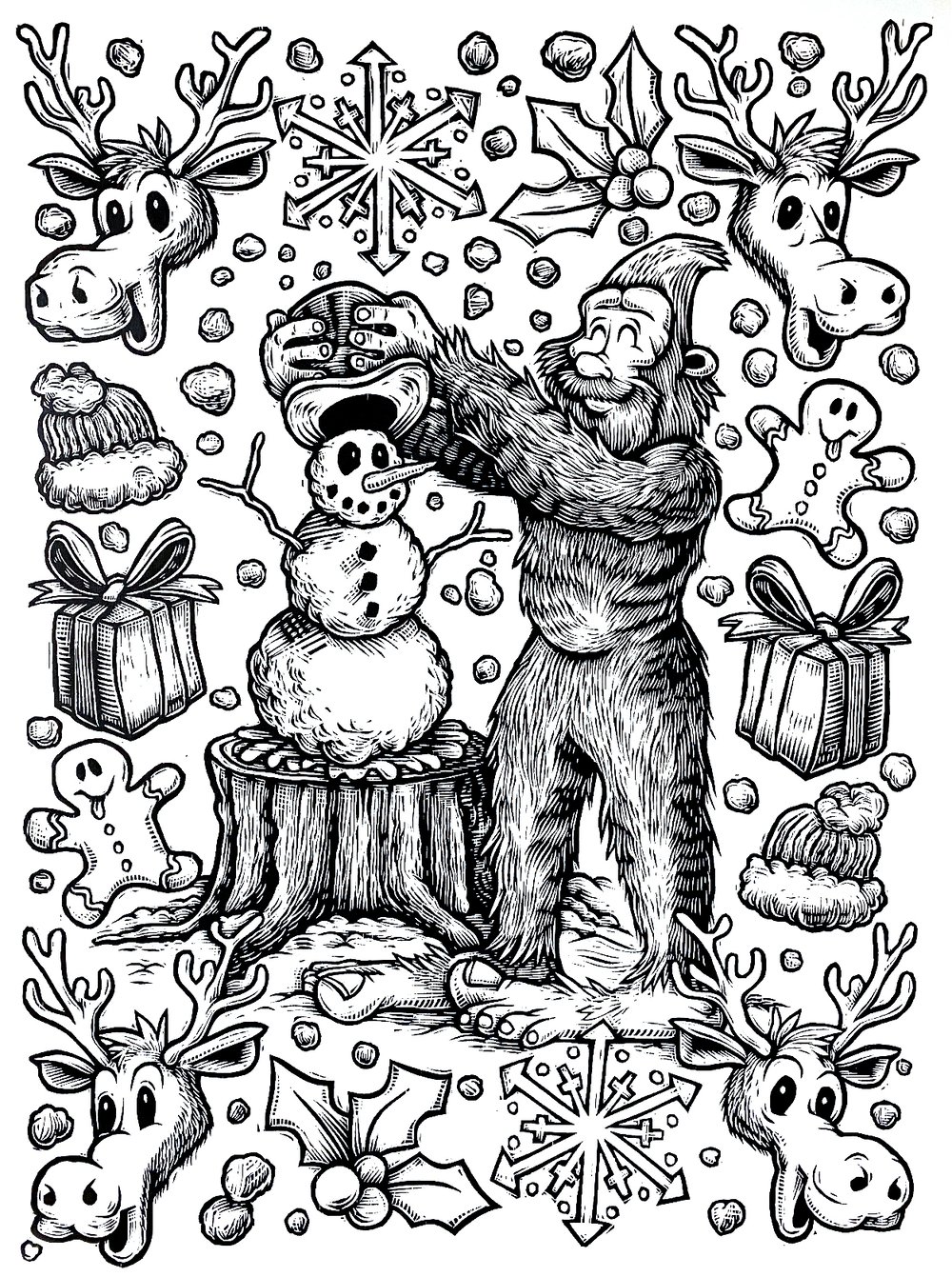 This is a hand-printed holiday sweater. Each sweater is printed off of an original hand-carved Noosh! oversized woodblock. This uniquely Noosh! designed sweater features Bigfoot putting the final touches on their newest forest friend - the snowman! This Sweater is available in 2 colors - Sapphire Blue and Emerald Green.
**Free shipping available within the US only - Additional shipping costs for international orders.
All in stock orders are printed on demand. Will ship the week after they are ordered in most cases.
All back-order orders will ship ASAP. I will place an order for new shirts sometime in the month of November and print them when they arrive.
Sizing in 4th slide all in inches.