Nooshtober prints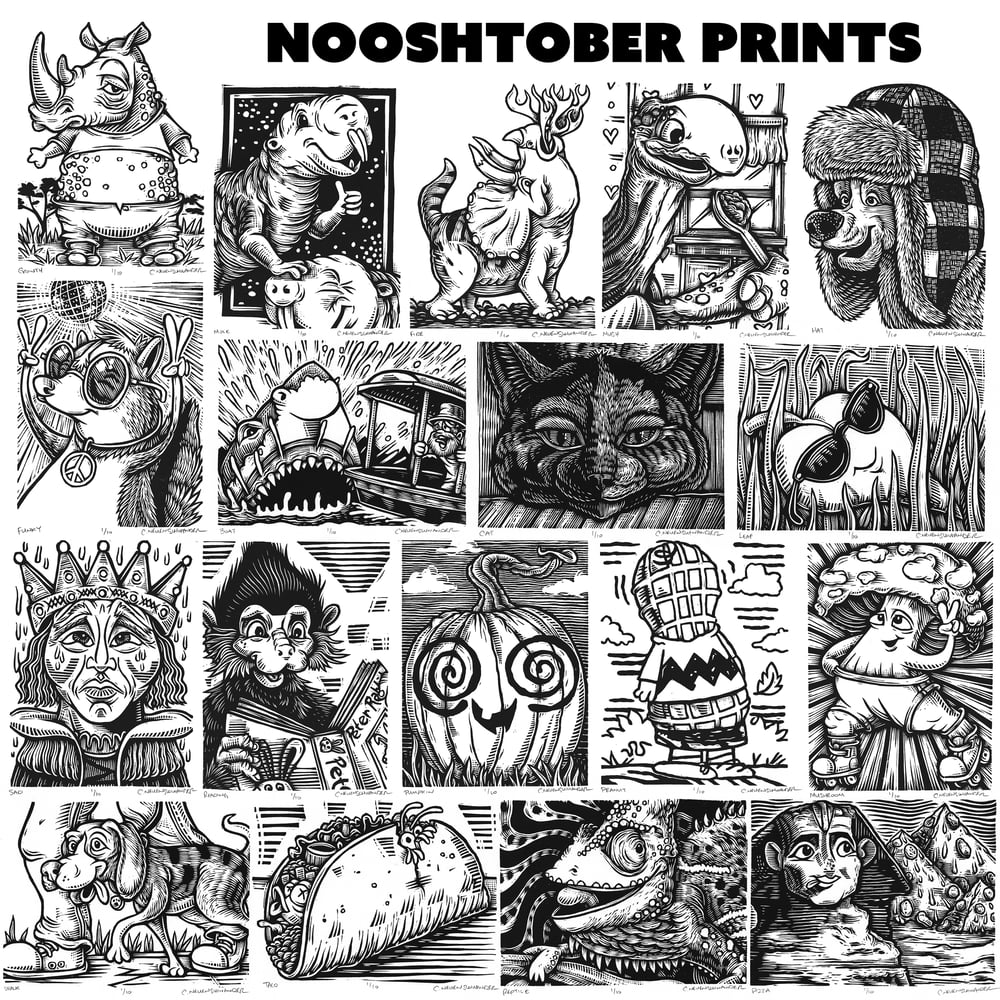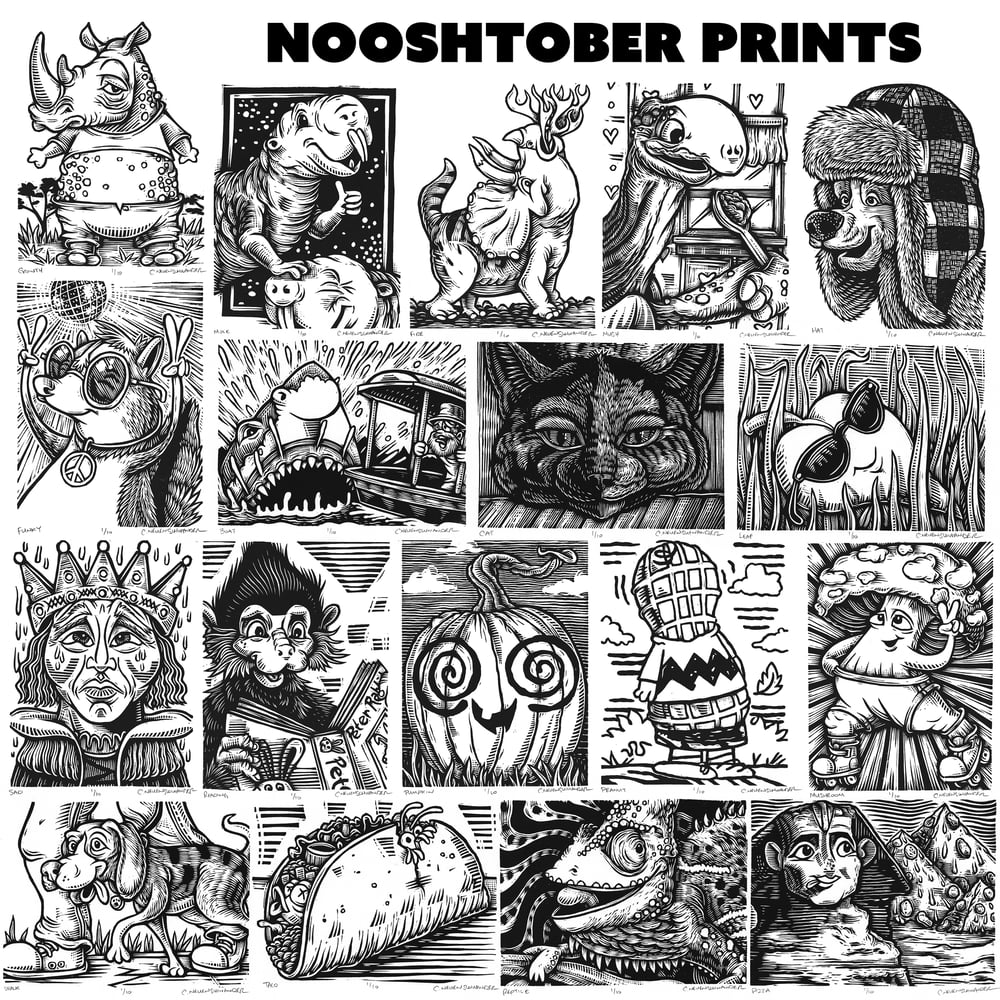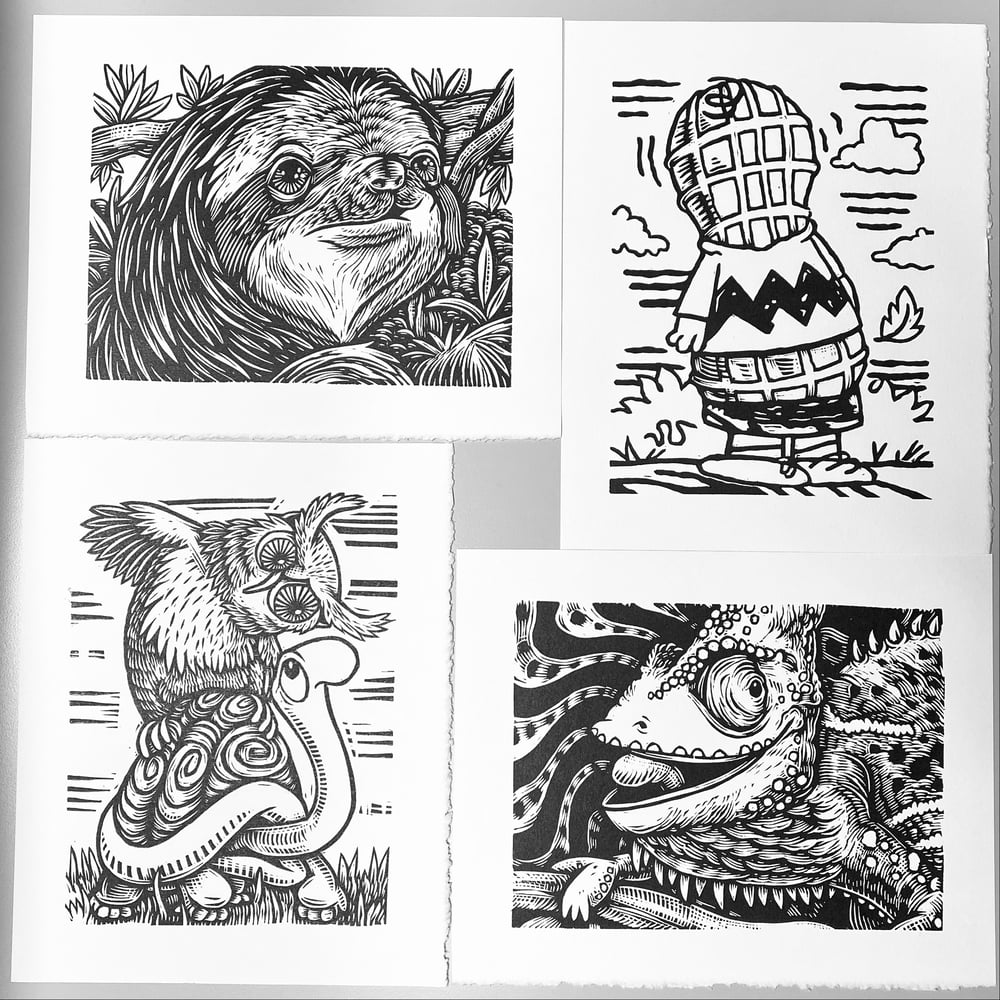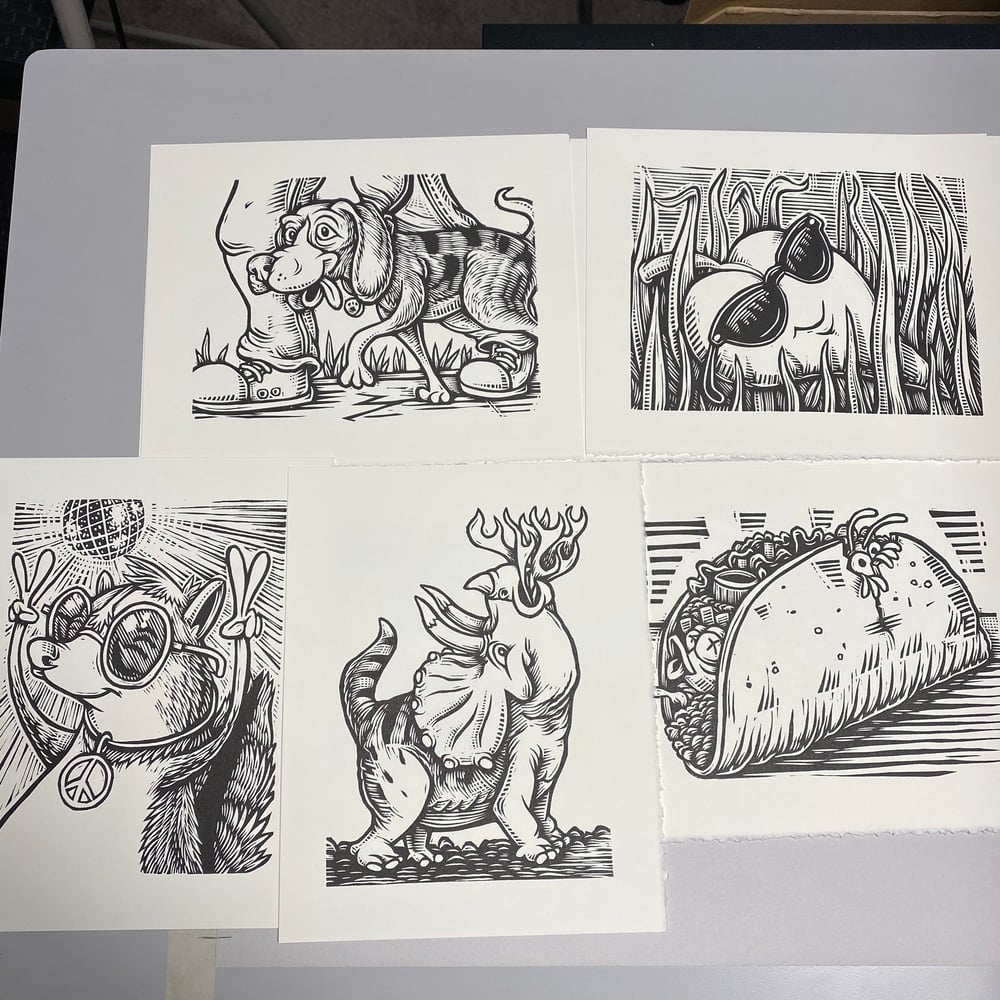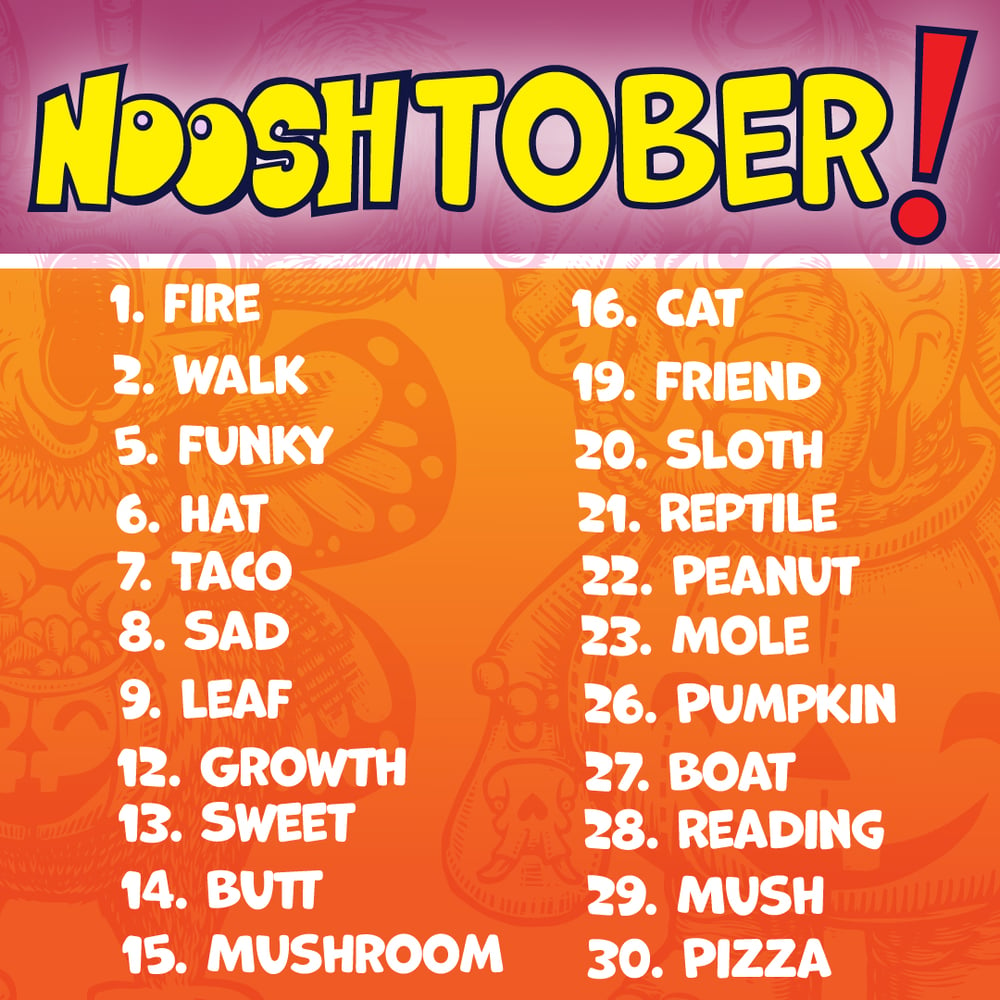 Each weekday in October I am creating a new 6" x 8" woodblock to be printed, lets call this Nooshtober! This listing is for a print directly printed off of that carving.
These prints will start shipping in November once completed.
This is a one color woodcut, hand- printed off of a hand-carved piece of birch. This print is 8"x10" in size. Each print is signed and numbered.
In the dropdown menu please select which print you would like. The number is associated with which day it will be created, the word is the inspiration for the print. You will find the description of the print in the parenthesis next to the inspirational word. If a word has no description, it has not been created yet, but will be on the date indicated.
Follow along on Instagram (@NooshStudios) http://www.instagram.com/nooshstudios
Image size: 6" x 8"
Paper size: 8" x 10"
Hand-printed on warm white with oil based inks.
Thank you!