Sitting Cat print on wood **FREE SHIPPING**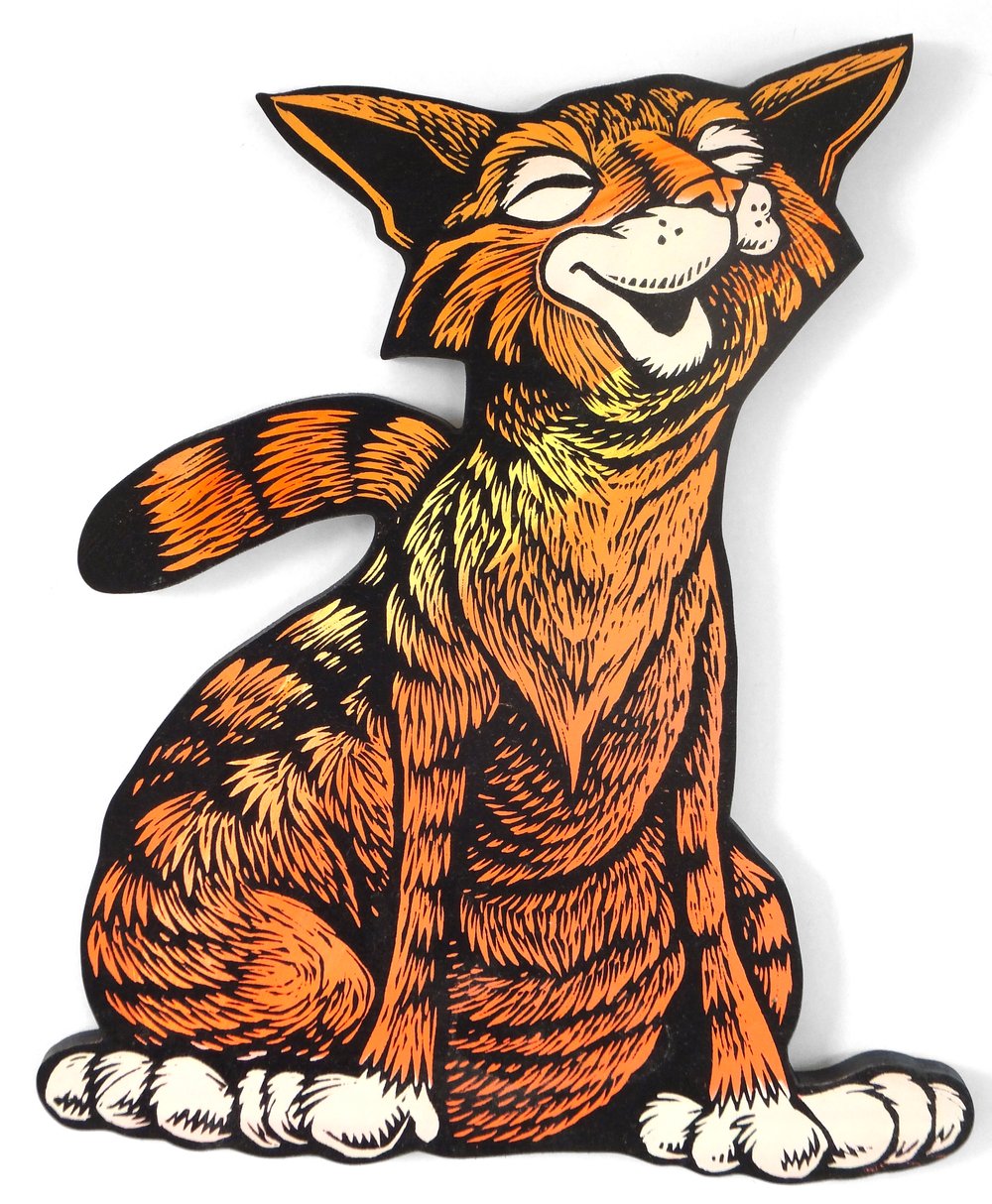 This is a hand-carved cute little cat printed on 1/2" baltic birch plywood. Each happy little feline is easily installed with one nail or screw in the wall.
Printed in an edition of 31; each print is individually numbered.
Approximately 10" x 12.5" in size
Free shipping inside the United States. $25 shipping for international orders.