Stay at Home - One for you one for a friend!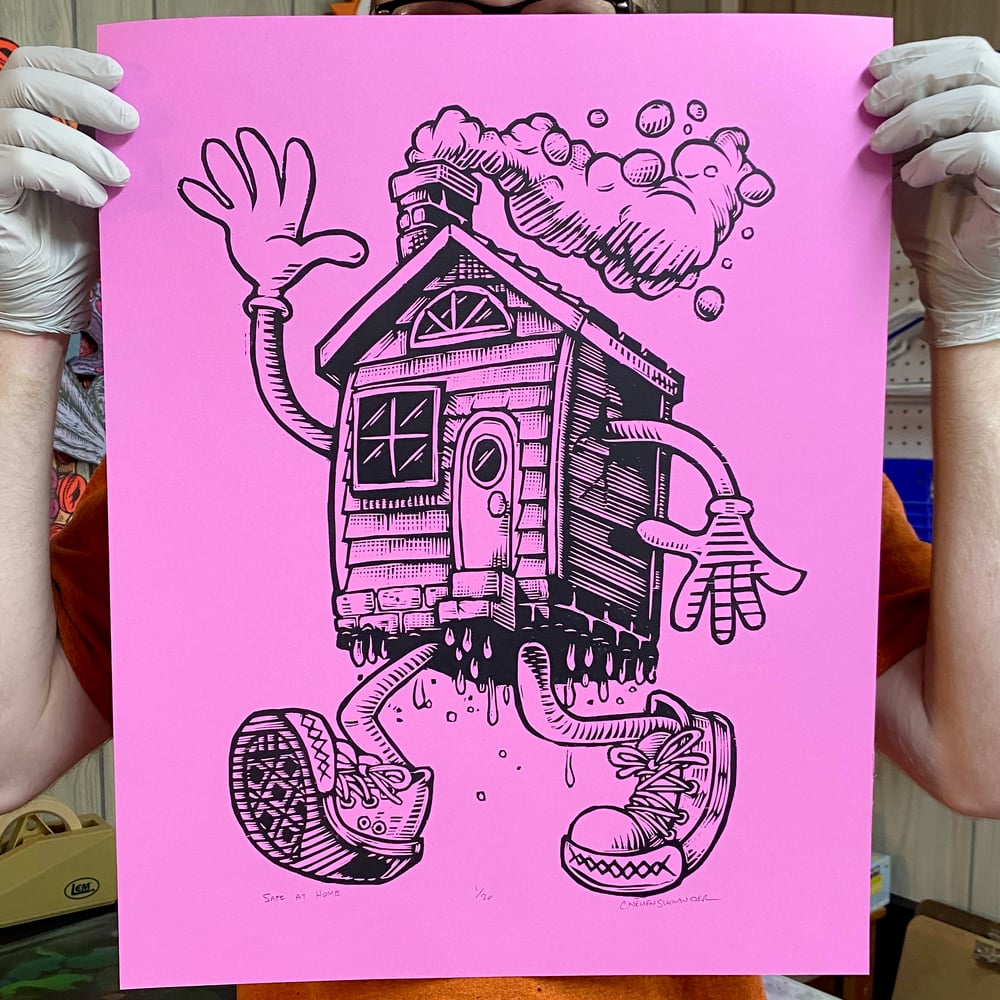 This is a one color woodcut, hand- printed off of a hand-carved piece of birch. This print is 16"x20" in size. Each print is signed and numbered. Edition of 20
Printed on Glo-Tone Purple 65lb Cover with oil based inks.
Each print is sold as a pair. Two identical prints, one for you one for someone you wish you could spend some time with right now.
Please include their address in the comment section upon checkout and I will ship a matching print right to them! Spread a little happiness! If you would prefer both prints ship to you - just let me know. If you would like for me to include a note I can do that too! Just leave that in the comment section as well and I'll print it out and include it! :)
Thank you!
This offer is for the U.S. only at the moment.
*Human edition - I have three prints that are just slightly less than perfect. These are available at a slightly discounted price.