5 Pack of Mini Stickers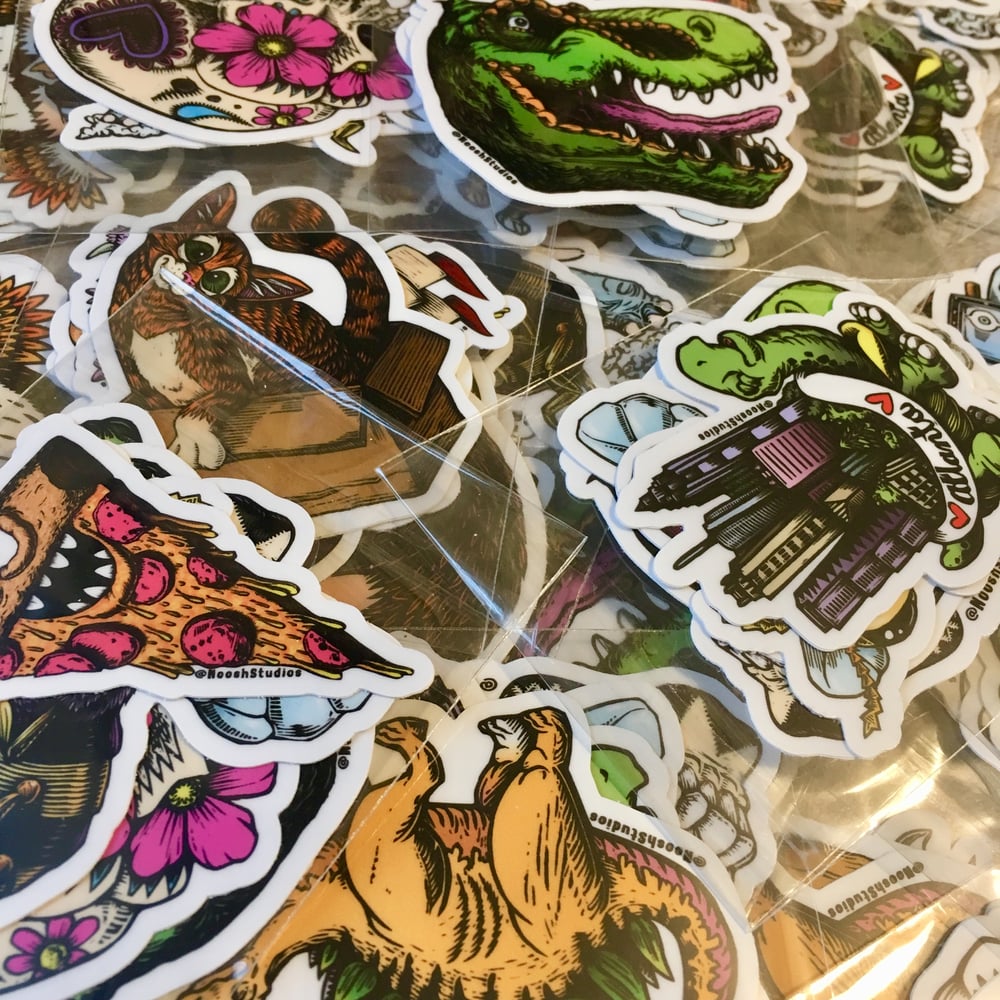 Is the Noosh! Sticker machine too far away!? Well now you can play by mail! This is a 5-pack of the very same stickers you can hope to find in the Noosh! Sticker Machines located at Homegrown and Spiller Park Coffee if Toco Hills!
All packs are pre-made, and i cannot guarantee any one sticker will be in your pack! This is a true grab bag! Each sticker is 2.75" in the longest direction.