BUILD YOUR OWN STICKER PACK (5 Pack)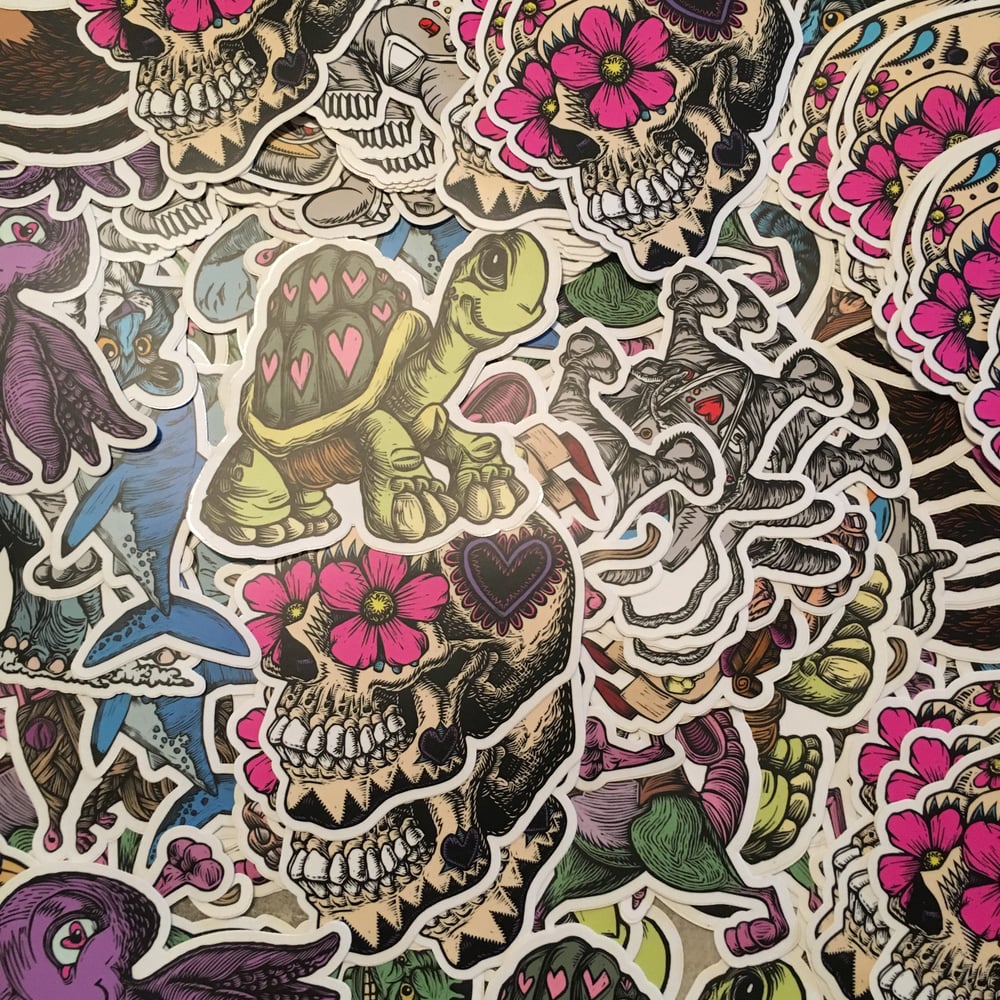 Select any five (5) Noosh! vinyl stickers. Please put in comments section during checkout which 5 you would like!
Stickers are high quality stickers, suitable for indoor or outdoor use. Each sticker is approx. 5" tall or wide!
Available Designs:
Atlanta Turtle
Astronaut Manatee
Bat, cute
Bee
Bunny and Pancakes
Cute Cactus
Cat, Buttlicker
Corgi
Cuttlefish
Everything Burger
Llamastronaut
Mapleleaf
Megalodon? Lake Monster
Mermaid
Mushroom
Pug eating Ice Cream
Raccoon Eating a Pizza
Robot, Cute and Brainy
Robot on a Rocketship
Skull Penguin
Sugar Skull with Mice for eyes
Three Sharks
T-rex Head
Turtle eating a waffle
Nerdy Octopus
Octopus and a Starfish
Opossum eating a grilled cheese
Owl, Cute
Owlstronaut
Panda, Cute Thinking
Pegasus
Puffin
Walrus Vroom
Whippoorwill (Bird)
SOLD OUT STICKERS:
If you choose one of these you will be giving another sticker at random.
Bigfoot
Blue Tiger
Elephant
Frankenstien Rat
Great White Shark
Happy Bear Face
Hula-Hooping Turtle
Kraken sinking a ship (Octopus)
Mummy Rat
Octopus Hugging a Teddy Bear
Pizza Monster
Rooster
Sloth
Space Penguin
Space Sloth
Sugar Skull
Turtle Love
Undead Panda