Vroom (TM) Turtle Print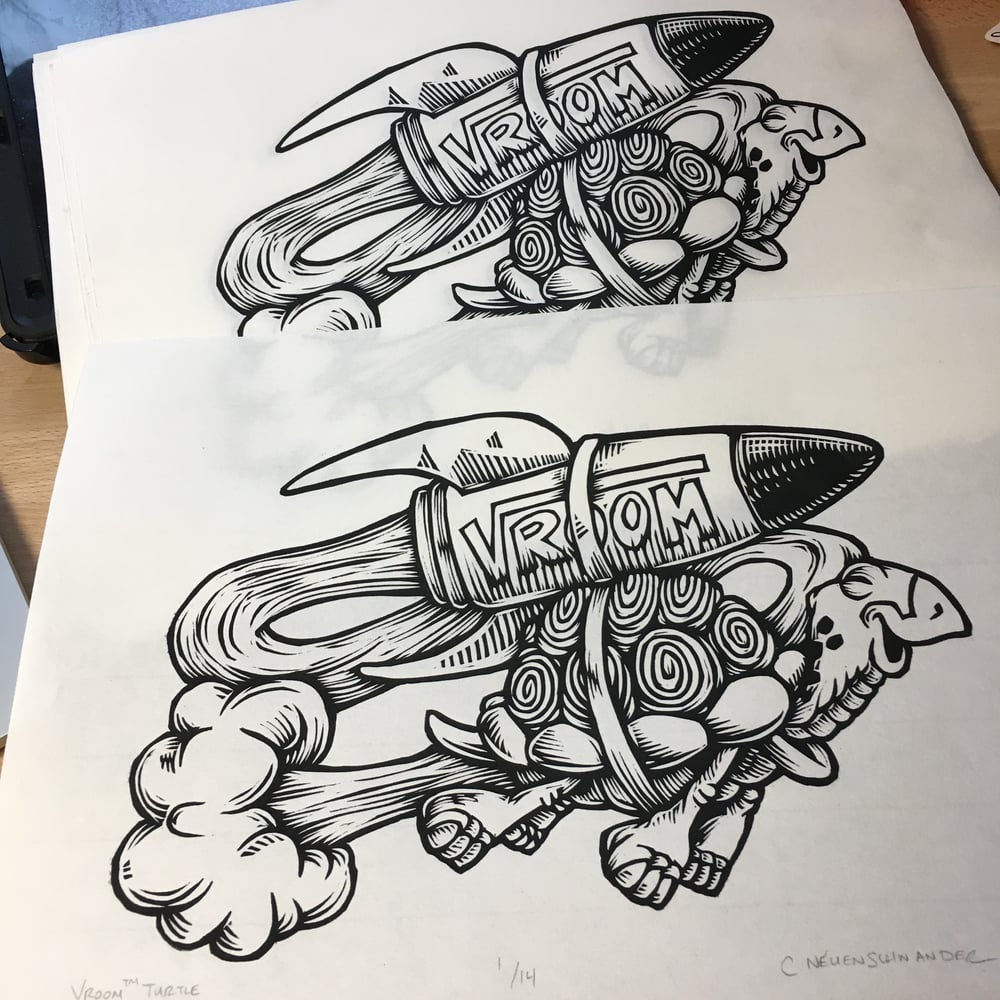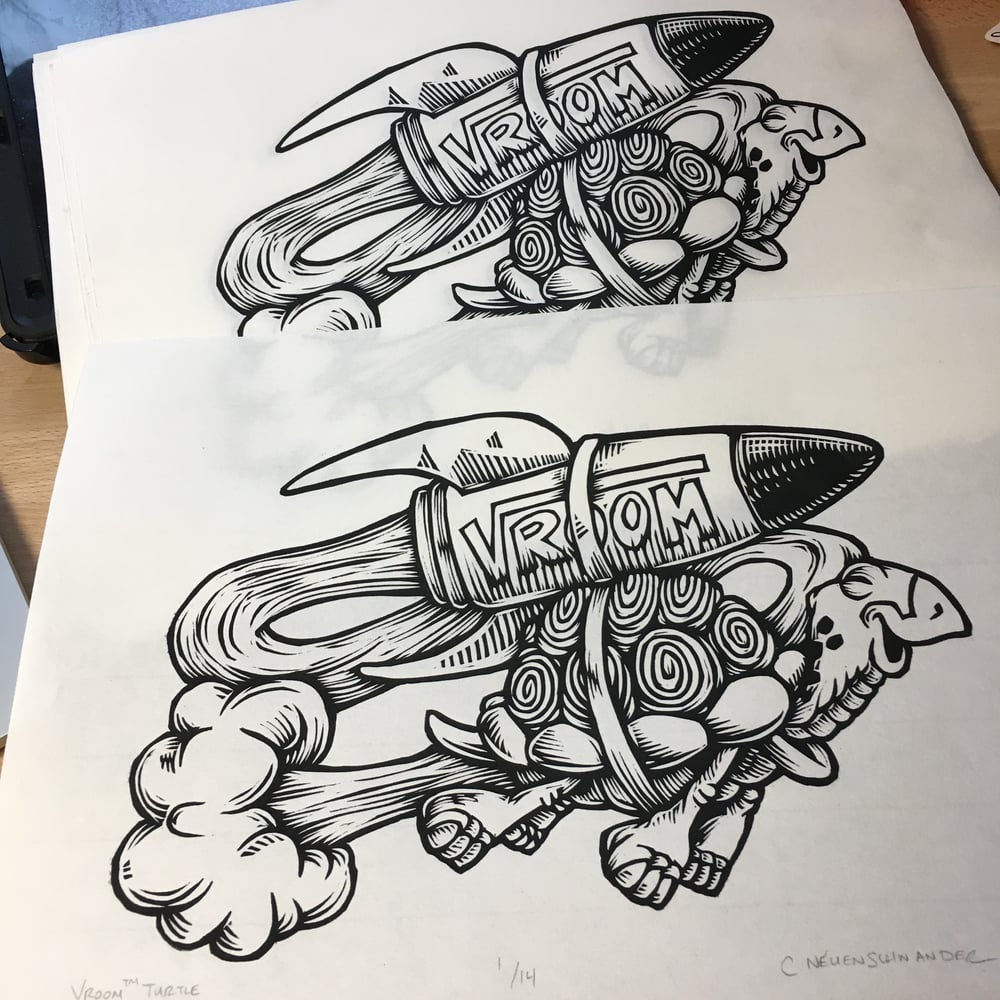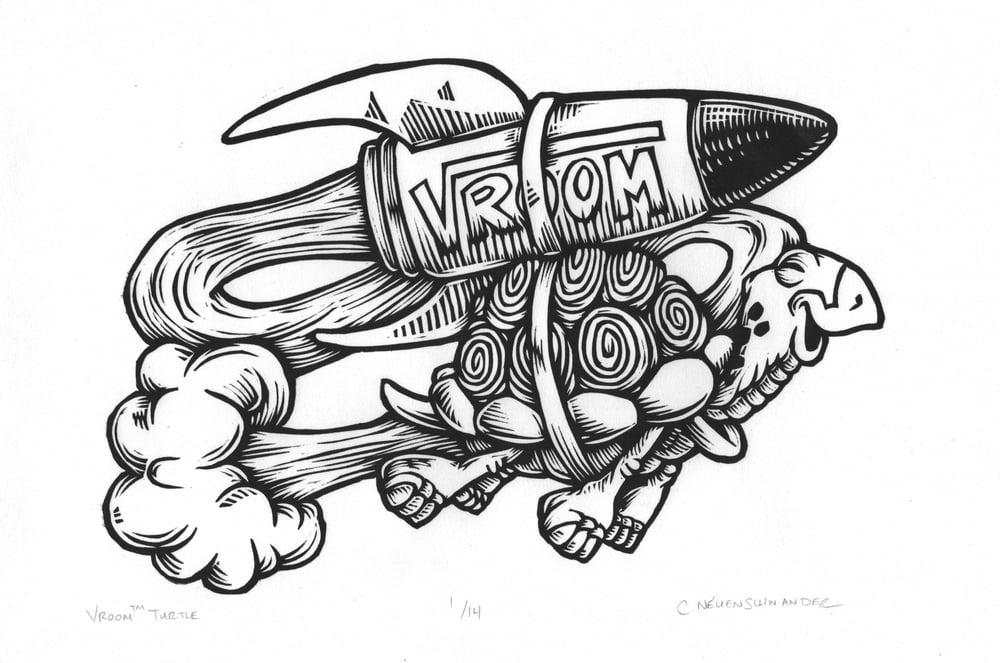 This is a hand-printed image pulled off of a hand-carved woodblock printed on high quality hosho paper. At least I think it was Hosho. It was in my flat file for a bit, its super soft and cottony and has the feel of hosho. But I'm pretty sure it is Hosho paper. Hosho is a really high quality Japanese Paper.
Paper is cut to 12" x 16"
Each print is individually signed and numbered - edition of 14.