T-shirt sale! UNISEX Wacky Woodcut Wednesday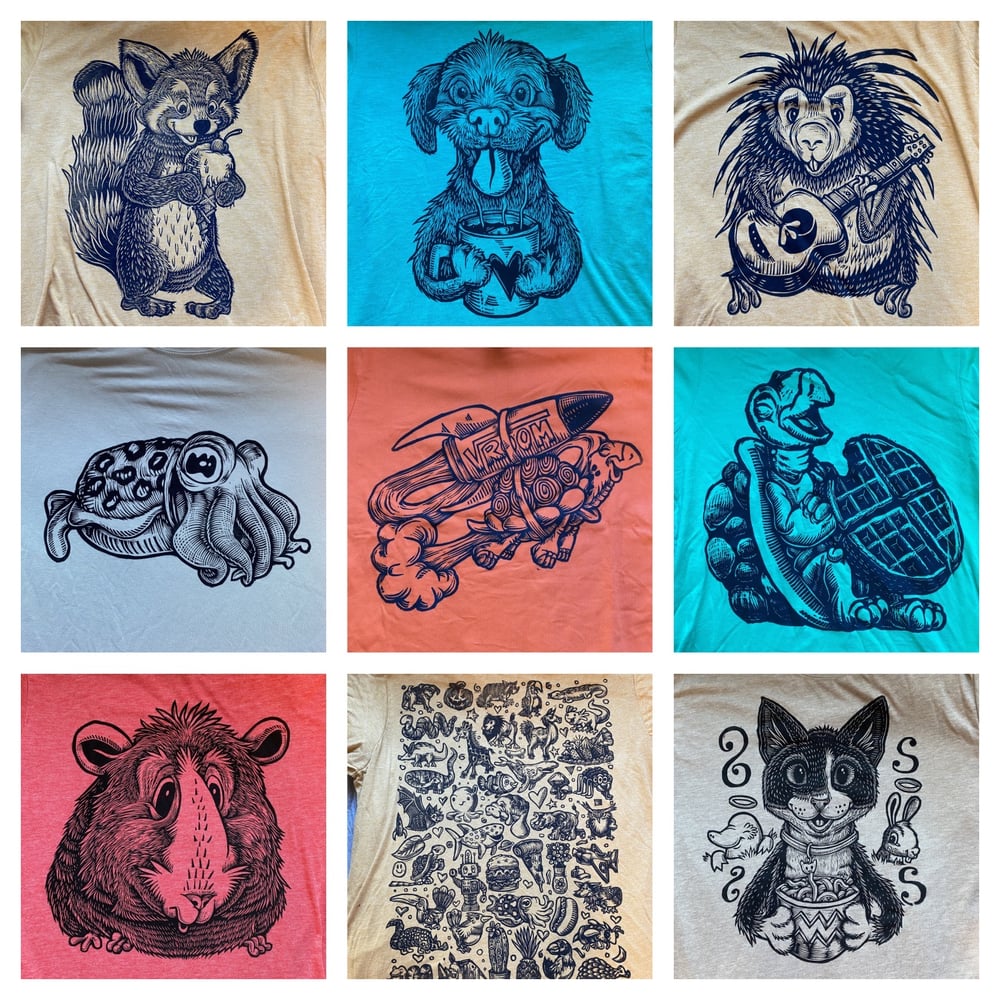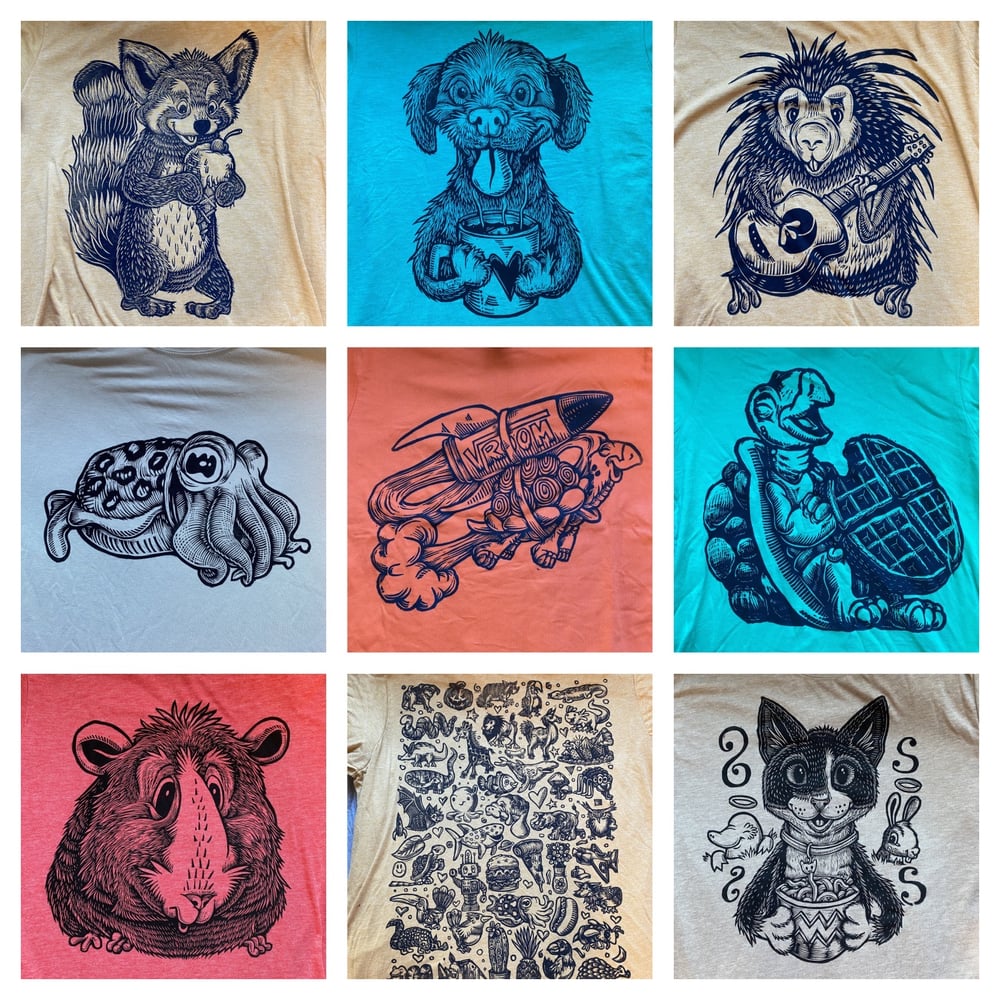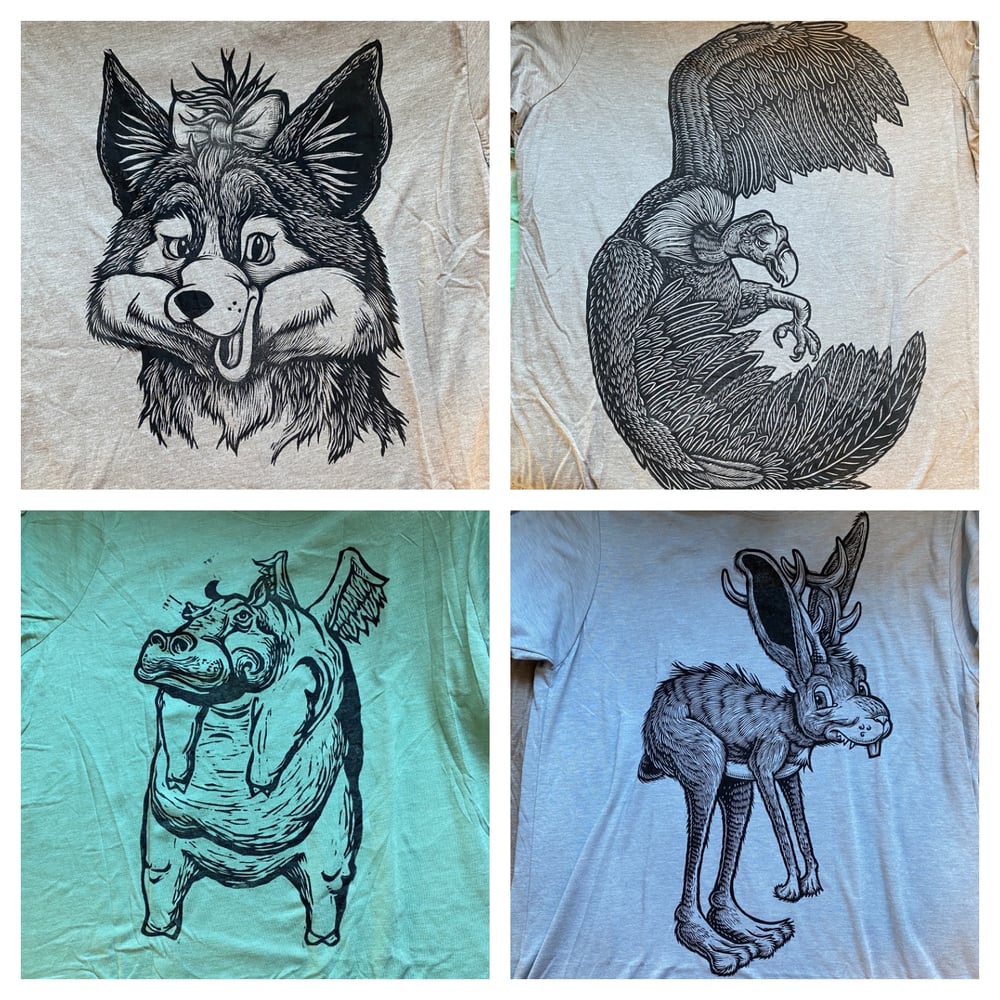 These are pre-printed Noosh! Studio original woodcut printed T-shirts! All T-shirts are Next Level unisex 6200 tees unless otherwise noted in parentheses. Some shirts may be slightly under printed or have some minor misplaced ink spots or other imperfections, and thus they are listed here! :)
The prints available can be found in the images in this listing.
Sizes, cut and designs are listed in the pull down menu. Quantities limited at this sale price.
S = Small
M = Medium
L = Large
XL = Extra Large
XXL = 2 X Large
YOUTH
S - Youth Small (6/7)
M - Youth Medium (8)
L - Youth Large (10/12)
XL - Youth XL (14/16)
Some of these shirts are shirts that I recently found! They are nearly 10 years old and were safely stored during that time. They are among the first shirts I ever printed. I only had about 3 designs back then. They are printed on random shirts I got on sale. at Kohls and Old Navy.
I have measured the shirts from the top of the shoulder to the bottom of the hem (HPS), and across the front just under the armpits (Width). Those measurements are included below.
If you are unsure about the fit, grab a shirt that fits you well, lay it on a flat surface and measure in the same spots.
Old Navy LADIES 35%Cotton/50 Polyester/ 13% Rayon
XXL - 27" (HPS) x 22" (Width)