Noosh! Temporary tattoos - 4 pack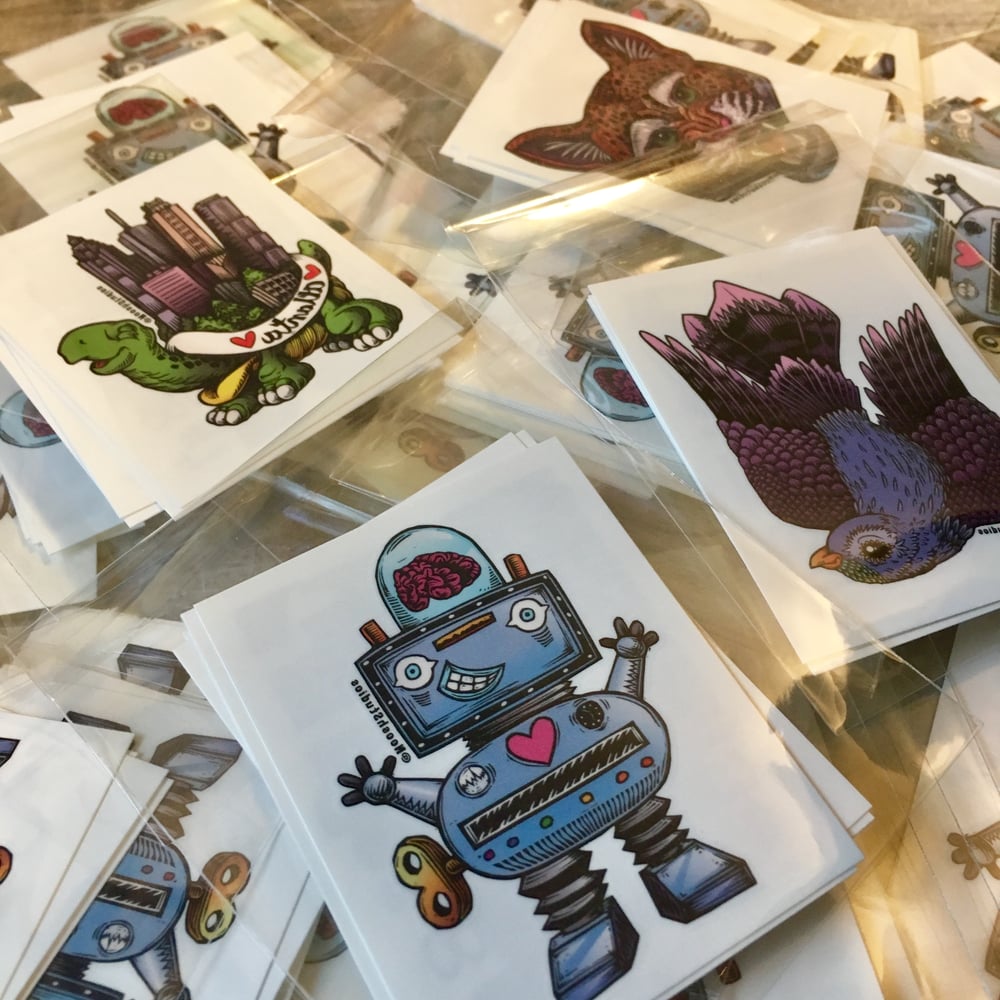 Is the Noosh! Sticker and Tattoo machine too far away!? Well now you can play by mail! This is a 4-pack of the very same temporary tattoos you can hope to find in the Noosh! Sticker Machines located at Homegrown and Spiller Park Coffee if Toco Hills!
This is a set of Noosh! Temporary Tattoos, each pack has the following tattoos:
Cute and Brainy Robot
Whippoorwill Bird
Leopard
Atlanta Turtle
Tattoos are approx. 2" x 2.5"