Yo-Yo Cat **FREE SHIPPING**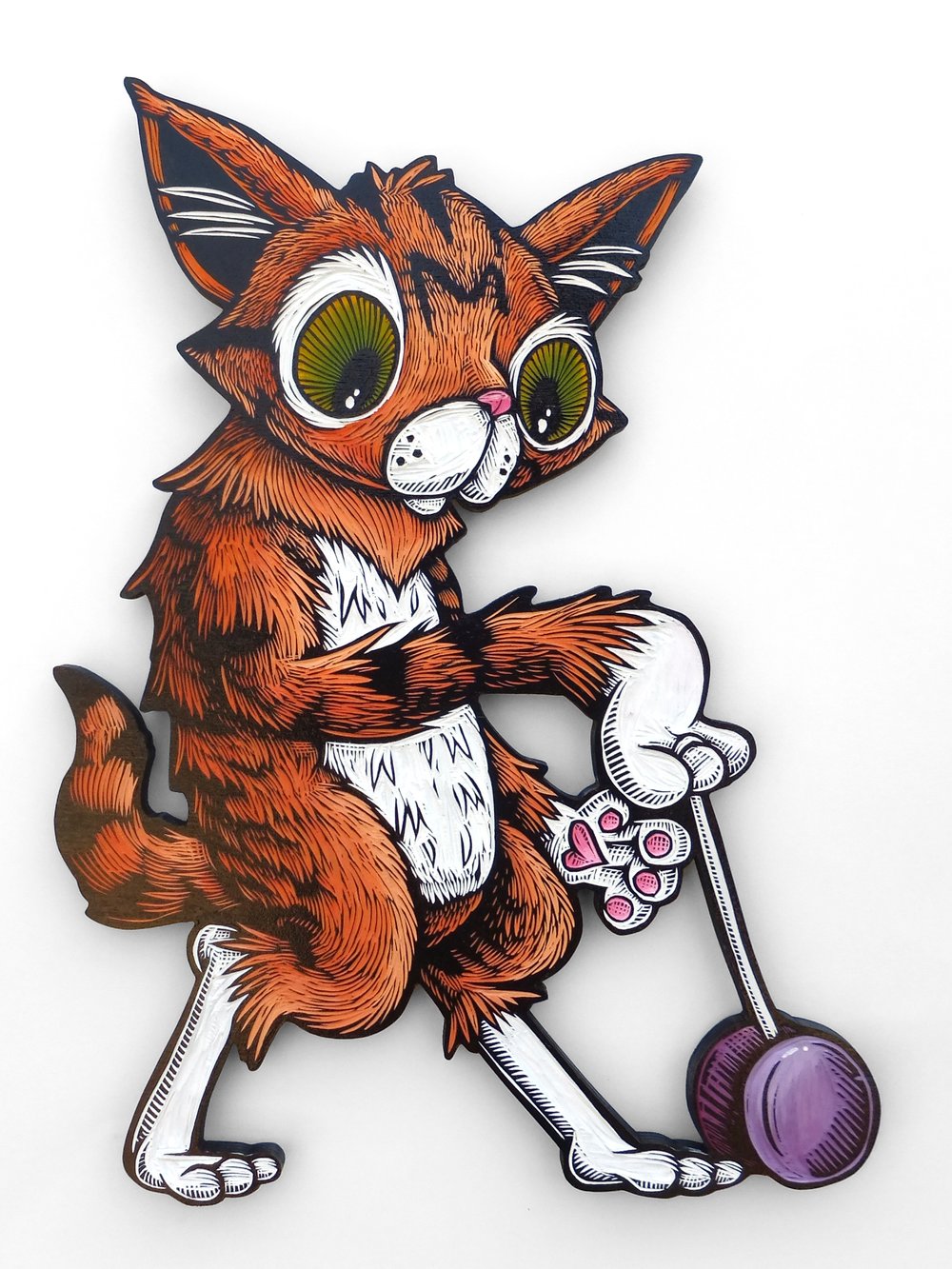 This is a one of a kind hand carved and painted woodcut. Carved out of birch, this piece is equipped with a hanger on back ready for hanging!
Approximately 11.5" x 16"
**Free shipping only applies inside the United States. Additional costs will apply for international orders.